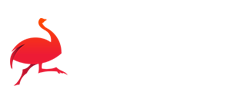 Where Hybrid Marketing Makes a Difference.
Smart Codes aims to forge a new path in hybrid marketing, one that elevates brands and inspires action by embracing technology and the ever-changing consumer needs. We believe that marketing should be more than just a series of impressions, it should leave a lasting impact, a MARK.
Our purpose relies in igniting the fire of creativity and bringing brand stories to life disruptively.
We take a holistic approach to marketing, expertly crafting strategies that connect with your target audience and infusing them with bold, imaginative concepts brought to life through flawless production
Mission
We are committed to being at the forefront of technology-enabled solutions that are data-driven, allowing us to deliver measurable results that exceed our clients' expectations
Vision
Our vision is to empower brands to leave a lasting impression on their customers by utilizing a hybrid approach that seamlessly blends online and offline experiences.

Creative Innovation
Our agency is driven by a passion for creativity and innovation, combining cutting-edge technologies, data-driven insights, and expert storytelling to create powerful and memorable campaigns that stand out in a crowded marketplace. We believe that creativity is the key to unlocking growth and differentiation in today's fast-paced business environment.

Public Relations, Governance & Sustainability
Our agency is committed to promoting sustainability and ethical practices in all aspects of our clients' business, from product development to marketing and communications. We believe that sustainability is not only good for the planet but also good for business, and we work with our clients to develop strategies that promote responsible and sustainable practices while also driving growth and profitability.
Strategy & Research
At the heart of our agency is a focus on the customer, using data-driven insights to understand their needs and preferences and delivering highly personalized campaigns that connect with them on a deeper level. By combining our technology expertise, global reach and strategic partnerships with our customer-centric approach, we are able to create marketing campaigns that truly resonate with customers and drive business growth.

Hybrid Media Offline & Online
A focus on media to highlight the agency's expertise in utilizing both digital and traditional media channels to reach customers where they are. The agency will showcase its experience in planning, buying, and executing media campaigns that effectively target and engage customers. This focus area can also highlight the agency's proficiency in developing creative media strategies that optimize the customer journey.

Hybrid Consumer Experiences
A differentiated highlight on the agency's commitment to creating exceptional experiences for customers throughout their journey. The agency will showcase this expertise in developing customer-centric marketing strategies that prioritize the needs and preferences of the target audience. This focus area can also emphasize the agency's ability to develop effective customer engagement strategies across various touchpoints
Our 5 impactful
Platforms.
Innovation Lab

Smart Lab is an innovation platform that connects learners and corporate partners to empower ground breaking solutions that will impact African communities.

Digital Partners

Smartnology simplifies complex challenges through user-friendly technology. Working with brands locally and internationally, we structure and build organizational and technical capabilities

Venture Studio

We believe that it is within Africans to solve the challenges facing our communities. At Smart Foundry, we are relentless in the pursuit of what these challenges are and ways of tackling them.

Content Studio

We are an innovative creation studio producing content that tells stories, crosses market boundaries and attracts customers for its brands, products and clients.
Lets build something awesome together!
House No 346
Senga Road, Mikochen A,
Dar es Salaam, Tanzania.
Quick Links
Find Us
Smart Codes
But, while the opportunities are nearly endless, it can be hard to strategize and execute effectively.
That's why we built SAG. Our research and advice help brands like yours understand the strategies that will work for you and your customers. And our platform of interconnected companies can help you implement high-quality solutions quickly and in a holistic way.