Rifaly has been launched across East Africa!
Feb 16, 2023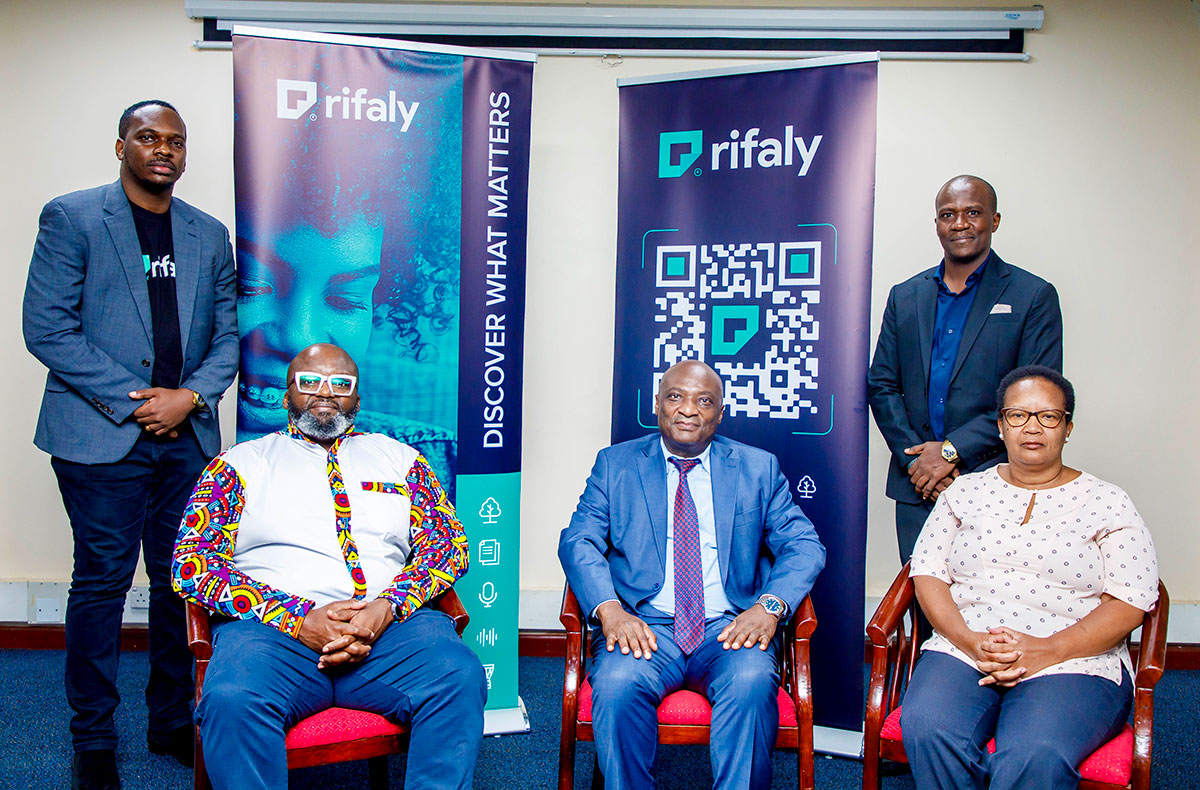 Smart Africa Group today launched the Rifaly mobile application, an African digital content hub targeting users across the globe looking to discover information and knowledge about the continent through digital content.
Touted as the Amazon for African content, Rifaly allows anyone with a smartphone and internet connection to read, listen, and stream digital content available through an intuitive mobile application for free. The platform also caters to the premium user looking for an ad-free experience with flexible daily, weekly, and monthly subscription rates.
Modelled as a content marketplace, publishers and influencers upload their content onto the application and make money every time a user downloads or streams their content. Rifaly joins YouTube, Spotify, and the growing number of online platforms available for content creators to publish content targeting global audiences.
Speaking at the launch of the event, Smart Africa Group CEO Mr. Edwin Bruno said that "academics, local publishers, and online influencers now have a home-grown solution to help them monetize their content online. Whether it's print publications like books, newspapers, and magazines, or audio content like podcasts, Rifaly provides a reliable distribution channel and scalable revenue model that meets users needs, at their convenience."
In attendance at the launch event was Tanzania's Ambassador to Kenya H.E. Ambassador Dr. John Stephen Simbachawene who commended the tech company's entry into the Kenyan market underpinning the strengthening of trade ties between Kenya and Tanzania.
The Rifaly app is now available for download from the Google Play store for Android users or Apple's App Store for iOS users.
Nairobi, Kenya. Thursday 16th February, 2023
Related Insights
Feb 16, 2023
Edwin Bruno is a Tanzanian entrepreneur and transformational leader passionate about Technology, Cre...
Jun 22, 2021
Smart Codes has launched its umbrella company, Smart Africa Group (SAG.) that will house all its 5 d...
Lets build something awesome together!
House No 346
Senga Road, Mikochen A,
Dar es Salaam, Tanzania.
Quick Links
Find Us
Smart Codes
But, while the opportunities are nearly endless, it can be hard to strategize and execute effectively.
That's why we built SAG. Our research and advice help brands like yours understand the strategies that will work for you and your customers. And our platform of interconnected companies can help you implement high-quality solutions quickly and in a holistic way.